International Welcome Day
Organized by Partner
Pannon Community Hub (Veszprém Campus, Building E, ground floor)
Organized by Partner
Pannon Community Hub (Veszprém Campus, Building E, ground floor)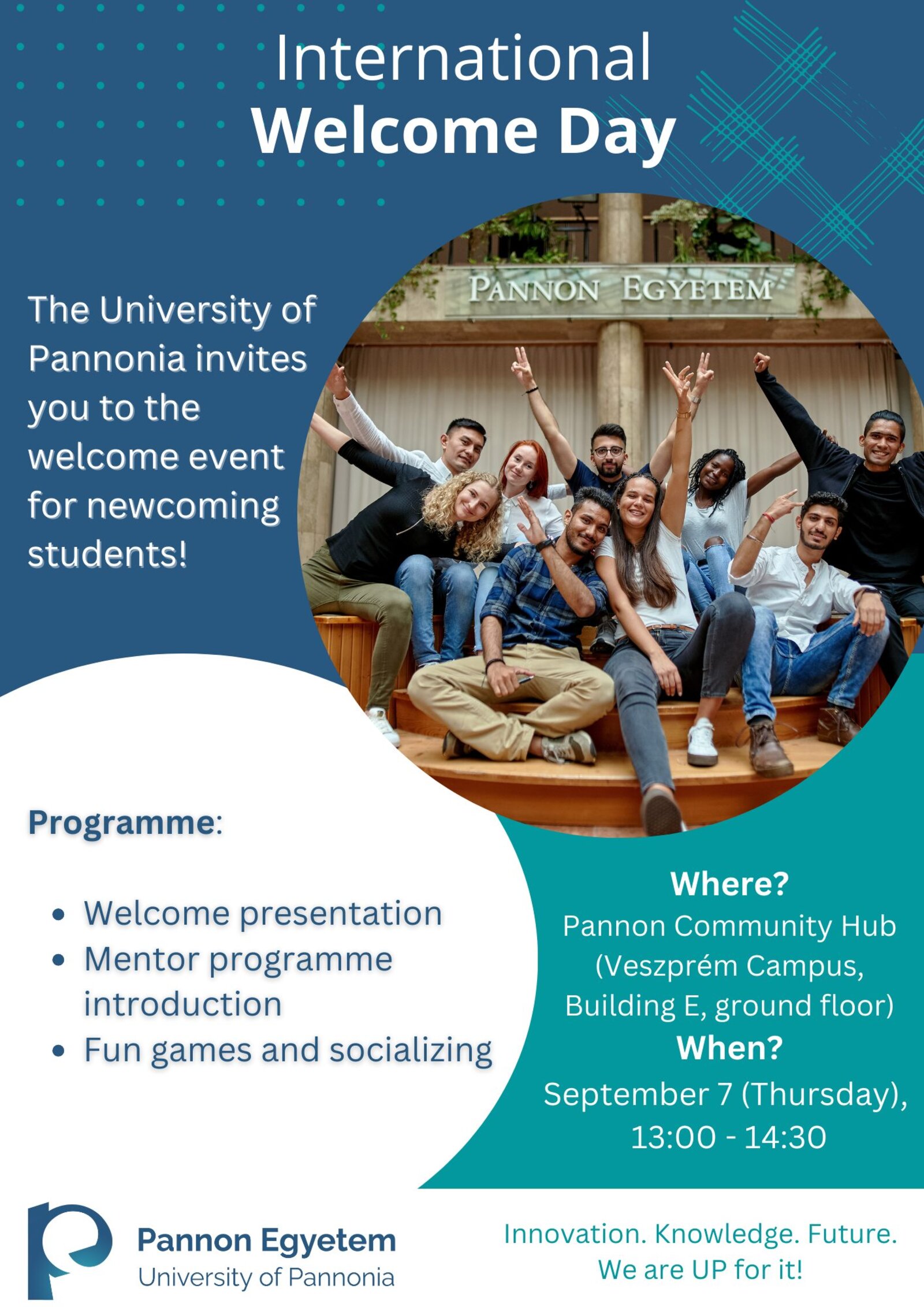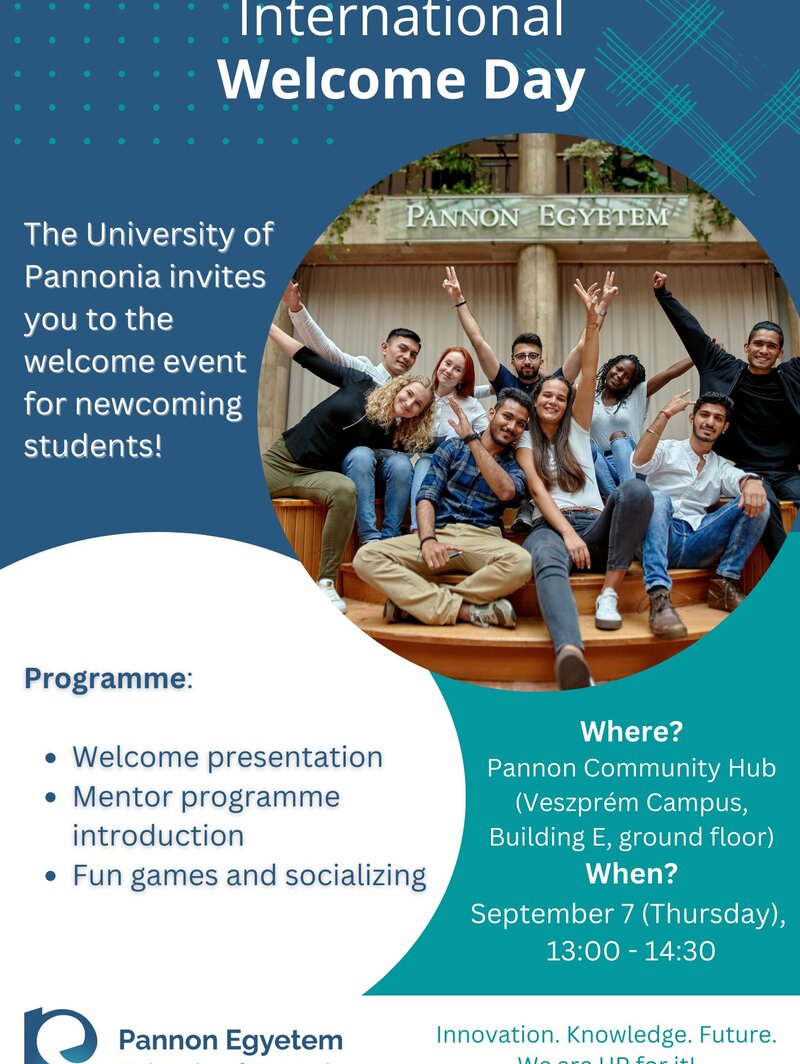 Some of you have already arrived to Veszprém, so we would like to invite you for an International Welcome Event, which will take place on September 7th, 13:00-14:30, in Pannon Community Hub.

During this event, you will get familiar with the university and our exciting student life, learn about the mentor programme and meet your mentors. And of course, you will be able to make a lot of new friends, play fun games and get to know each other.

Please fill out this registration form if you can attend the event:https://forms.gle/LtboSYaDVT3cdCdg8

See you there!
Jegyinfó
Info on ticket purchase Free of charge