Introducing the Public Spaces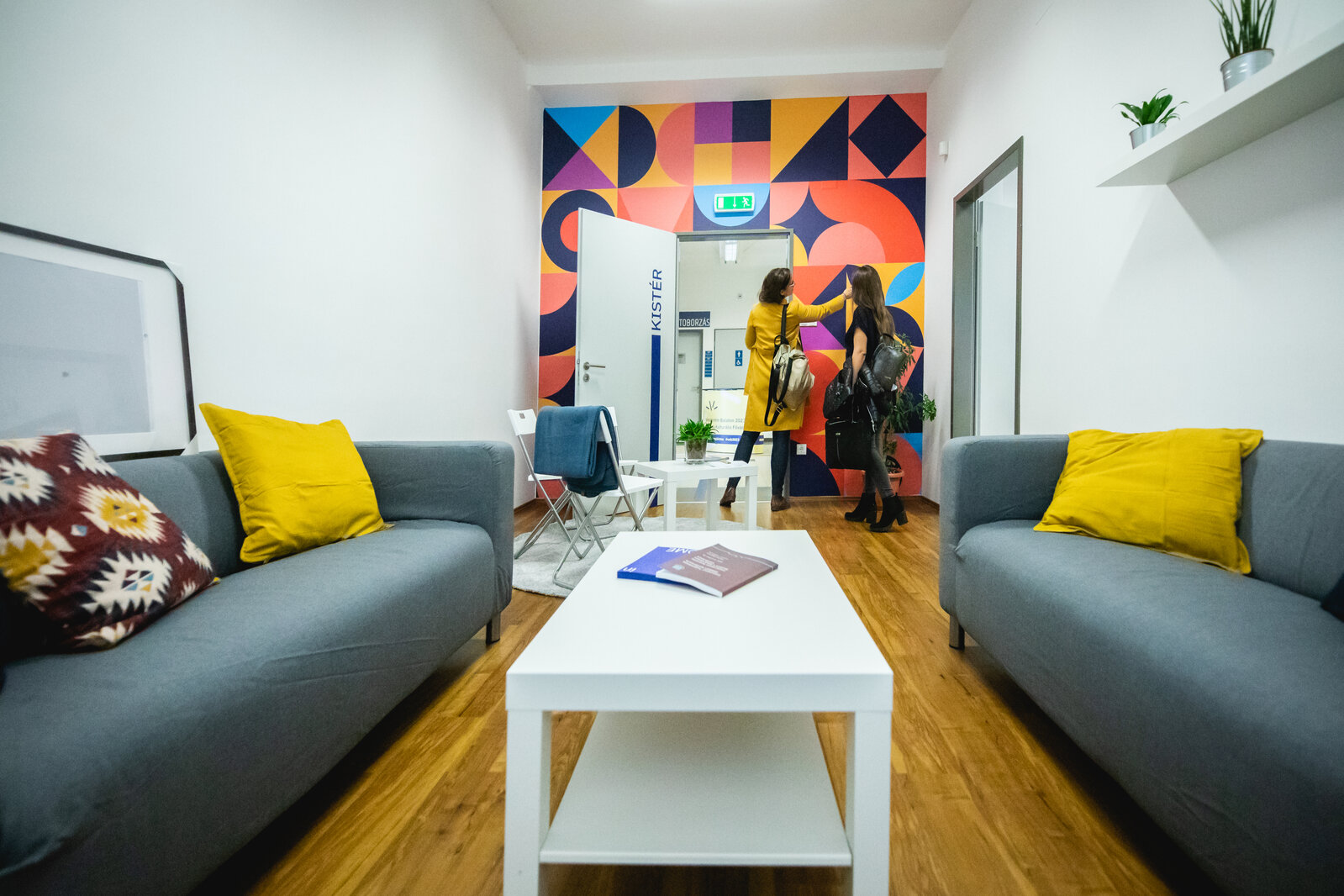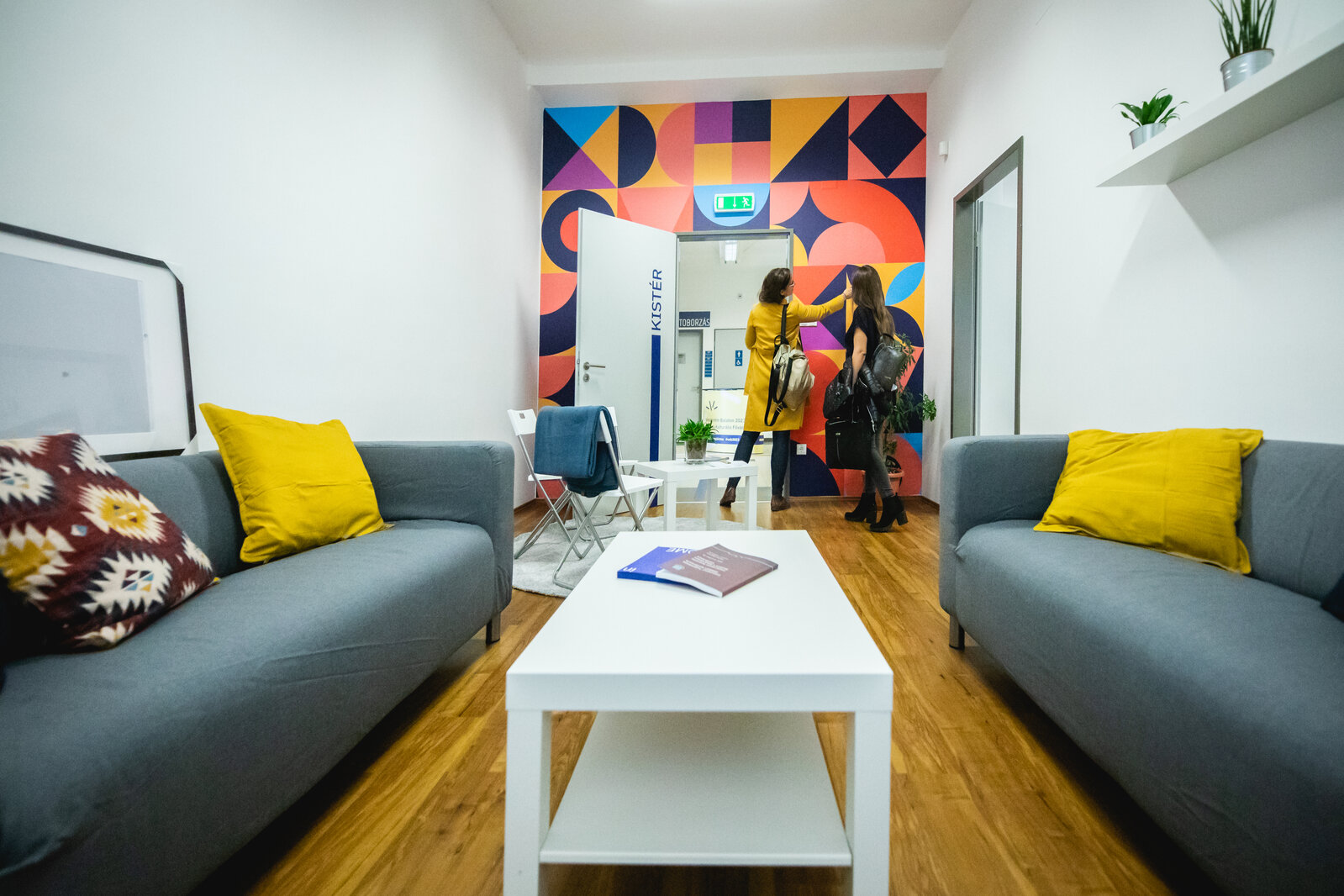 The public spaces are the community hubs and intellectual workshops of the Veszprém-Balaton 2023 European Capital of Culture (hereinafter: ECoC) programme, for the partners implementing and contributing to the delivering of the ECoC programme.
Pannon Community Hub
Located on the ground floor of Building 'E' of the University of Pannonia, the Pannon Community Hub is a student activity space with ECoC themes and information base functions. It hosts ECoC community events and ECoC-supported project events. It provides a meeting place for the winning ECoC applicants to meet and discuss their work. It is also home to active student groups, the CoolLaunch Youth Workshop and volunteer community, and members of the Student Council. It houses the Secretariat of the international organisation UNeECC (University Network of the European Capitals of Culture).
You can read about the accessibility of the Pannon Community Hub here.
For a description of Pannon Community Hub for people with reduced mobility, click here.
A description of Pannon Community Hub for the blind and partially sighted can be found here.
You can find a gallery of the Pannon Community Hub's access, entrances and barrier-free facilities here.
Jutasi Community Hub
Community building - Information – Spirit
Jutasi Community Hub is a cosy community space located on the ground floor of Március 15. utca 2/a in Veszprém.
Why should it be interesting for you?
Community building
Our aim is to give a chance to connect social strata that do not communicate with each other! We are confident that together we can create new values, motivate dormant communities and provide them with a meeting point.
Information
We want to act as a backbone for developments in the Jutasi housing estate. We provide a venue for groups and organisations involved in the development and implementing the ECoC programmes. In 2023, we will provide information to help people find their way among the plenty of programmes.
Spirit
We want to implement programmes here that reflect the values represented by the European Capital ofCulture.
Take a look at Jutasi Community Hub, follow our programmes, we are waiting for you!
Access/obstacle free (link coming soon)
Information for the blind and partially sighted (link coming soon)
Back to the homepage